"Fiddler on the Roof" at Phoenix Productions
"Fiddler on the Roof"
The setting of the memorable story is Anatevka, a small peasant town in Czarist Russia. Tevye, a pious man, tries to raise his five daugheters according to Jewish tradition. However, the old ways no longer suffice and Teyve and his friends have to become part of the changing world around them.
Performances ran
Friday, July 12, 2002 thru Sunday, July 21, 2002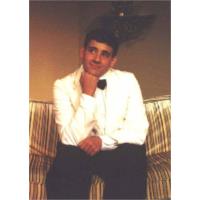 Note: These recording are not of the productions list here, but of Broadway or Hollywood versions.
---