"Brigadoon" at Phoenix Productions
"Brigadoon"
Brigadoon was the first big hit for the magical team of Lerner and Loewe. Inspired by the German story Germelshausen by Friedrich Gerstäcker, Brigadoon revolves around two American tourists, Tommy Albright and Jeff Douglas, who stumble upon a misty little Scottish village. Tommy soon falls in love with a local lass, Fiona MacLaren, but as the two men quickly discover, this mysterious little community only comes to life for one day every hundred years. Tommy must choose between his life in the here and now, or with Fiona in the highland mists of the vibrant past. Featuring the lush, haunting lyrics of "The Heather on the Hill", "Almost Like Being in Love" and "I'll Go Home with Bonnie Jean", the 1947 Broadway opening of Brigadoon , firmly established Lerner and Loewe as premier musical theater talents.
Performances ran
Friday, November 9, 2001 thru Sunday, November 18, 2001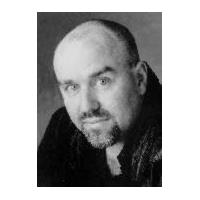 Performances
Note: These recording are not of the productions list here, but of Broadway or Hollywood versions.
---