New Jersey Association of Community Theatres
New Jersey Association of Community Theatres (NJACT)
NJACT is a non-profit corporation dedicated to recognizing achievements by artists of all disciplines involved in the performance and production of Community Theater in NJ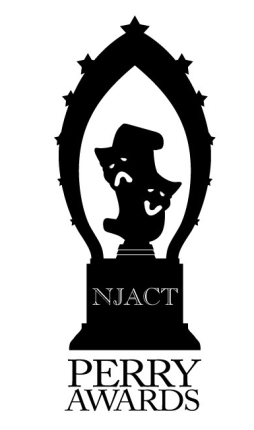 NJACT is open to any Community Theater in New Jersey. Through a standardized method of scoring both technical and performance elements of productions, NJACT will send a representative from its nominating committee to view a NJ Community Theater's production. Once each year the nominees will be announced with the awards being presented at an awards gala.
If you or a theater you know of would like more information, please e-mail ([email protected] ) with your name and address and information will be sent.
New Jersey Association of Community Theater
PO Box 511
Clifton, NJ 07012
Nomination Process
Theaters notify NJACT of a production that they are producing and which they wish to have attended by members of the Nominating Committee. Two members of the Committee are then scheduled to attend two different performances. The Committee Members complete the evaluation form and return it to NJACT. The information from the two evaluation forms are compiled and averaged. At the conclusion of the NJACT season all the tabulated information is compiled and the highest scores determine the seven nominees and ultimately the recipient.
An explanation of categories and factors used in the evaluation is given here.
About the Perry Awards
The Perry Awards have been named in honor of William Perry Morgan. Perry, as he has always been known to his friends, is a gifted Director, Actor, Composer and Musician who was a driving force in New Jersey Community Theater for many years. During this time Perry and several of his close colleagues came to file realization that there was a need to recognize the many great accomplishments of their fellow thespians who gave so freely of their talents to enrich the lives of theater patrons in New Jersey. It was out of this that the AVY awards were born. The Awards were held each year in June and the announcement of each years nominees was a much anticipated event throughout New Jersey's Community Theaters. Perry continued to produce the AVY Awards for 20+ years until, in 1994, he announced that he and his wife were relocating to Memphis. Although a great void was left, a small group of individuals decided that the intent and the spirit of the AVY Awards should continue.
The process continued under a different name until 1998. Under new leadership, and with the express permission of Perry, the awards were rechristened "The Perry Awards" Perry stated at that time, "The acknowledgment of excellence in Community Theater by any "Award" serves only to re-enforce that which is already known; That some of the finest theatrical productions ever produced are done so
---